From the outset, REV1 Precision recognised the crucial significance of quality assurance. The company is accredited to:
ISO 9001 : 2015 Quality management system standard
ISO 13485 : 2016 Quality management system standard for the medical device industry
ISO 9001 : 2015
REV1 Precision has an ISO 9001:2015 certified Quality Management System since 2019. This gives our customers the assurance that their orders will be met consistently, on time and to the correct specification.
Certification to ISO 9001:2015 is an absolute necessity for us, because it gives our customers the peace of mind to know that their product is manufactured in a controlled environment where the following of procedures ensures that their finished item arrives on time, and exactly as they would expect to receive it.
ISO 13485 : 2016
REV1 Precision was awarded with ISO 13485:2016 certification in January of 2021. Investment into achieving medical device quality standards was the next necessity in offering customers the commitment we have to them when it comes to investing in the quality, effectiveness, consistency and reliability of their products.
Operating to an ISO 13485:2016 QMS will maintain the effectiveness of our processes. It ensures the consistent design, development, production, installation, and delivery of medical devices that are safe for their intended purpose, demonstrating a commitment to the safety and quality of medical devices.
What is an ISO 9001Quality Management System?
ISO 9001 is the internationally recognised standard for the quality management business. Certification to ISO 9001 shows that REV1 Precision Engineering is committed to quality, customers, and a desire to work towards improving efficiency. It demonstrates the existence of an effective quality management system that satisfies the rigours of an independent, external audit. We are regularly assessed to ensure that we continue to meet the stringent requirements of ISO 9001 certification.
What is an ISO 13485 Quality Management System?
ISO 13485 is a stand-alone QMS standard, derived from the internationally recognized and accepted ISO 9000 quality management standard series. ISO 13485 adapts the ISO 9000 process-based model for a regulated medical device manufacturing environment. While ISO 13485 is based on the ISO 9001 process model concepts of Plan, Do, Check, Act, it is designed for regulatory compliance. It is more prescriptive in nature and requires a more thoroughly documented quality management system.
ISO 13485 was written to support medical device manufacturers in designing quality management systems that establish and maintain the effectiveness of their processes. It ensures the consistent design, development, production, installation, and delivery of medical devices that are safe for their intended purpose.
Our Commitment to quality
We are committed to complete customer satisfaction - In support of this and to demonstrate our commitment to quality, we are applying the principles of Quality Management through certification to ISO 9001:2015 and ISO 13485:2016
Every member of staff is responsible for achieving and maintaining standards of quality through personal involvement and action. With training and delegation, we aim to develop all our people and enable them to participate fully within the company. Together with our customers, our people and in partnership with our suppliers we seek customer satisfaction at every level.
QUALITY INSPECTION CAPABILITY
MITUTOYO B-241 MANUAL CMM
Travel Range: X 700mm, Y 1000mm Z 450mm
Mcosmos software
Renishaw MH20i Indexing Probe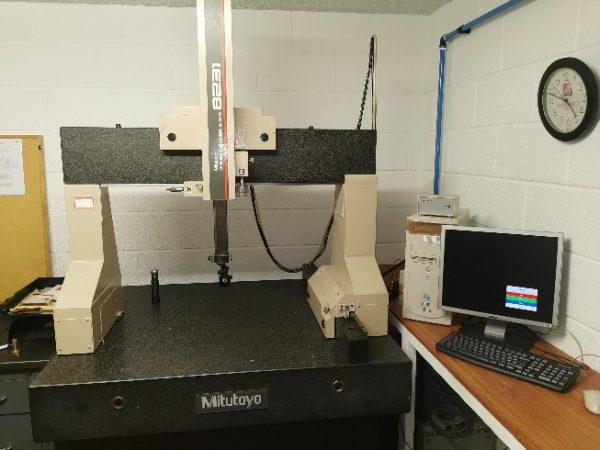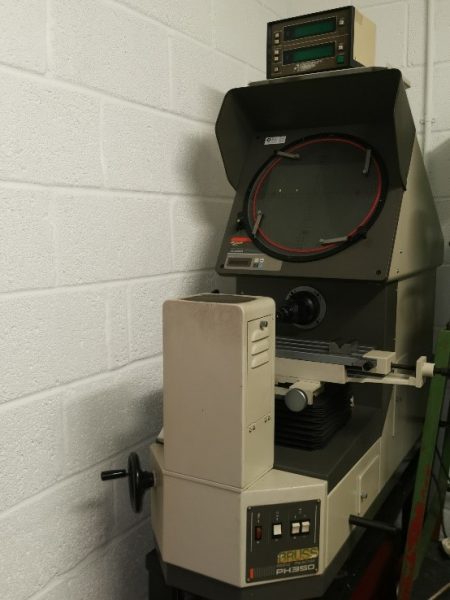 14th Mitutoyo PH-350H
Bench Type Horizontal
Profile (Projector) Comparator with
Geo-Chek III Measuring System -