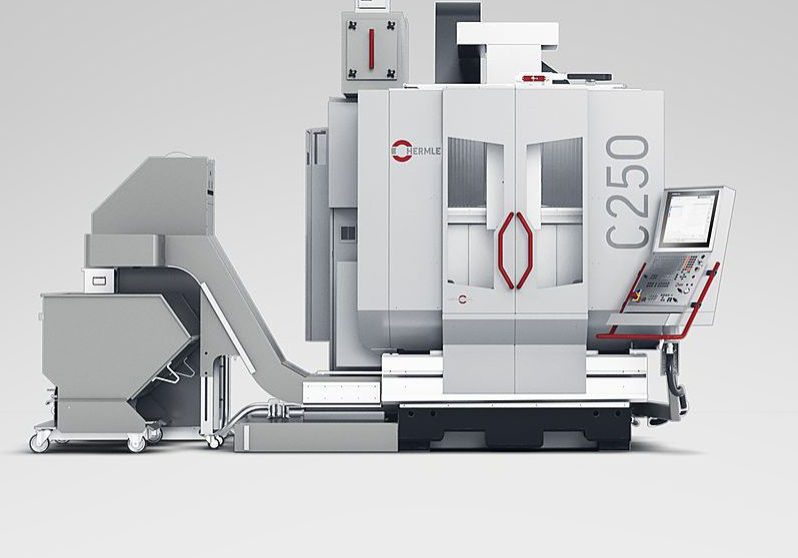 3 AXIS, 4 AXIS & 5 AXIS CNC MILLING:
Milling is an important technique used in CNC precision machining having applications for medical, aerospace, optical, as mechanical parts. Milling uses rotary cutters to remove material from a work piece by feeding the work piece at an angle to the axis of the tool. The axes that a milling machine has, determines the type of work and the locations in which it can be done on the work piece.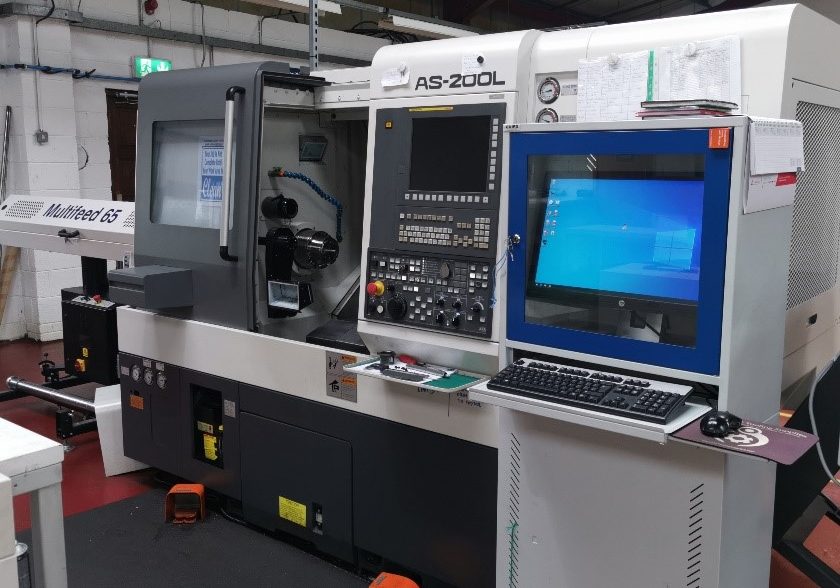 CNC Turning is a manufacturing process in which bars of material are held in a chuck or collet and rotated while a tool is fed to the piece to remove material to create the desired shape. A turret, with tooling attached is programmed to move to the bar of raw material and remove material to create the programmed result. This is also called "subtraction machining" since it involves material removal. If the centre has both tuning and milling capabilities, such as the one below, the rotation can be stopped to allow for milling out of other shapes.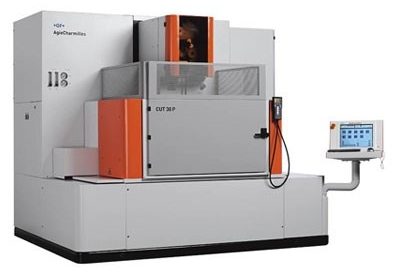 EDM (Electro Discharge Machining) Wire Erosion is a precision engineering process where a work piece is cut through with a strand of wire, it creates electrical sparks between the wire and the work piece, and these electrical sparks cut the work piece. It is a cost-effective method that has incredible accuracy on thicker component parts. Wire cutting machines can cut complex shapes even in tough materials.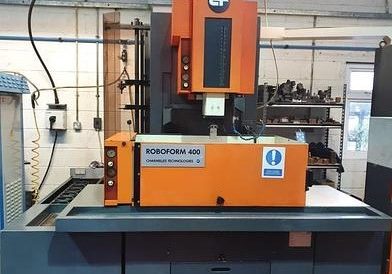 Here at Rev 1 Precision, we have a variety of Spark Erosion machines, which are the most efficient machines for dealing with complicated shapes or materials. These machines allow us to add very precise detail to even the hardest of materials.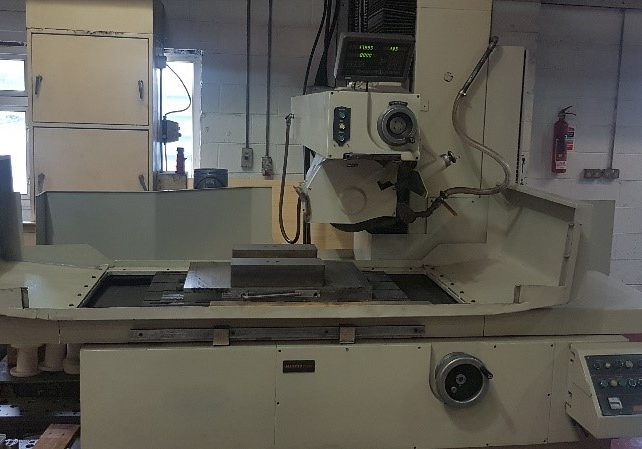 Surface grinding is a widely used abrasive machining process in which a spinning wheel covered in rough particles (grinding wheel) cuts chips of metallic or non-metallic substance from a workpiece, to produce a smooth finish on flat surfaces. Surface grinding is the most common of the grinding operation. It is a finishing process that uses a rotating abrasive wheel to smooth the flat surface of metallic or non-metallic materials, to give them a more refined look or to attain a desired surface for a functional purpose. Typical workpiece materials include cast iron and mild steel. Other materials are aluminium, stainless steel, brass, some plastics, ceramics and composite materials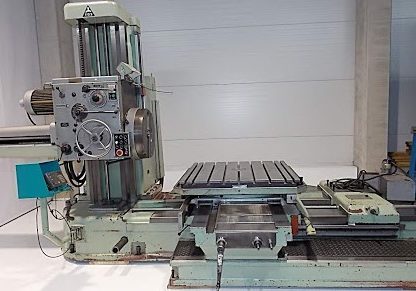 Gundrilling is a deep hole drilling process that uses a long, thin cutting tool to produce holes in metal at high depth-to-diameter ratios. Gun drilling is effective in diameters from 1 – 50 mm [0.04 – 2.00 in]. A gundrill tool differs from a conventional twist drill by its unique head geometry; a standard gundrill has a single effective cutting edge that removes chips as it advances into a metal workpiece.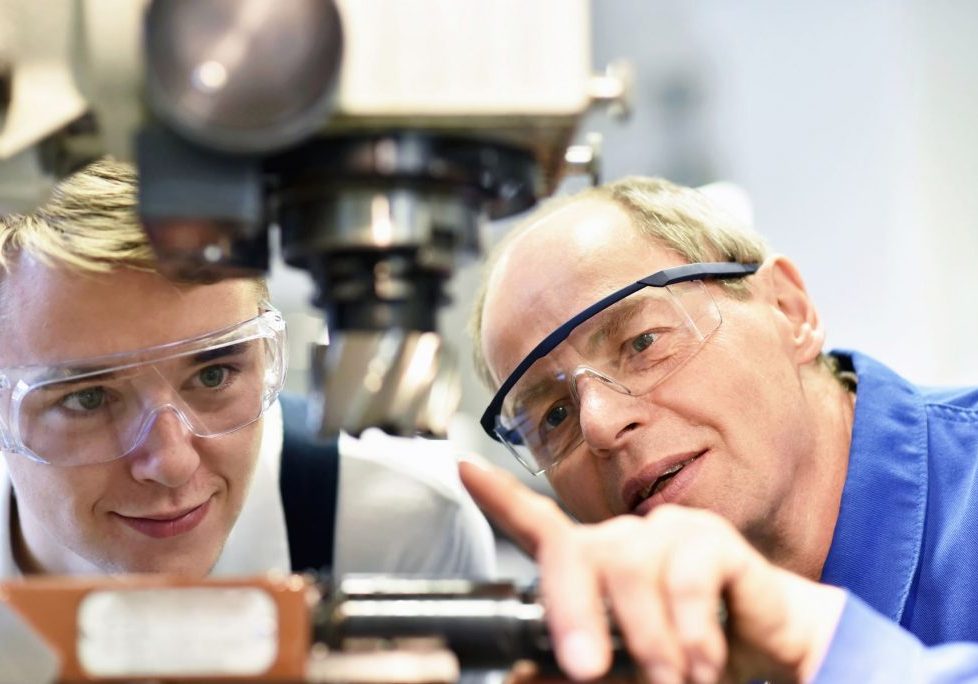 Quality Management Systems
We are committed to complete customer satisfaction - In support of this and to demonstrate our commitment to quality, we are applying the principles of Quality Management through certification to ISO 9001:2015 and ISO 13485:2016
Every member of staff is responsible for achieving and maintaining standards of quality through personal involvement and action. With training and delegation, we aim to develop all our people and enable them to participate fully within the company. Together with our customers, our people and in partnership with our suppliers we seek customer satisfaction at every level.
"We have worked with Rev1 Precision on a number of complex machining and mould tooling projects and have been consistently impressed by the quality of product, engagement with our requirements and communication throughout the process. We always look forward to doing business with David and the Rev1 Precision team."
Stuart Ingram, Design Engineer
"I found David and REV1 Precision to be engaging, efficient and provided parts of an extremely high standard. We will continue to liaise with them into the future"
Jamie Cooper, Procurement Specialist
"The flexibility and professionalism offered by REV 1 Precision is key as a contract manufacturer. We have found all delivered products to be of good quality and very well finished, delivery times have always been met or improved upon and the professional customer engagement has made dealings efficient and smooth."
Engineering Manager, Medical Device Manufacturer
"Excellent quality, first class communications and total reliability of product at an affordable price; keep up the good work."
QA Department, Electronics Manufacturer